The Denver Public Library Friends Foundation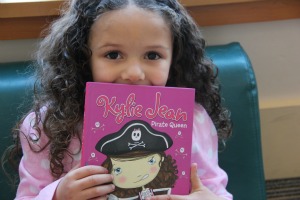 The Denver Public Library Friends Foundation enriches our community by building support and raising money to enhance the Library's programs and services.
When you join us, you'll:
Encourage over 40,000 kids to keep their love for reading alive thanks to our hugely successful Summer of Reading program

Assist thousands of parents and their children with English language, citizenship and literacy programs

Help many grateful adults connect to the world with expert technology assistance

Put thousands of new books, CDs and DVDs on the shelves every year
Join Our Mailing List
---
Now open
at the Central Library!
Monday - Friday, 10 am - 4 pm
4 Things All Children Need For Good Mental Health
Posted on 08/04/2014
In order for children to grow, learn and reach their full potential, they must have good mental health. But mental and emotional needs aren't nearly as easy to identify as physical needs. While food, water and shelter are obvious requirements for a child's well being, the factors that can impact his or her mental health status are less tangible. According to Mental Health America, these are four of the things that children need for good mental health:
- Physical health. A child's physical health and mental health go hand-in-hand. A healthy diet, regular exercise and sufficient sleep all greatly benefit their emotional state.
- Unconditional love from family. An environment of love and acceptance at home is crucial. Children should know that even though they make mistakes and will continue to do so, they will always be loved and accepted for who they are.
- Self-confidence and high self-esteem. Building self-confidence in children requires thoughtfulness. Children should be encouraged to try new things even if failure is very possible, and they should be taught how to set realistic goals and deal with different outcomes. Adults should be careful not to put too much weight in giving praise and should always avoid making sarcastic or dismissive remarks when a child is dealing with failure.
- The opportunity for play. Though playtime might just seem like lighthearted fun, it is absolutely necessary for a child's mental health development. Playing allows them to explore their creativity, and doing so with other children teaches them how to form relationships, problem-solve and cooperate with others.