The Denver Public Library Friends Foundation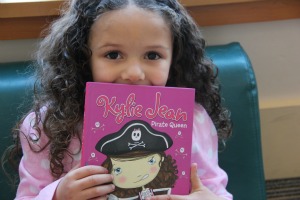 The Denver Public Library Friends Foundation enriches our community by building support and raising money to enhance the Library's programs and services.
When you join us, you'll:
Encourage over 40,000 kids to keep their love for reading alive thanks to our hugely successful Summer of Reading program

Assist thousands of parents and their children with English language, citizenship and literacy programs

Help many grateful adults connect to the world with expert technology assistance

Put thousands of new books, CDs and DVDs on the shelves every year
Join Our Mailing List
---
Now open
at the Central Library!
Monday - Friday, 10 am - 4 pm
Tips for Landing a Nonprofit Job
Posted on 07/14/2014
For some people, volunteering just isn't enough. If you're incredibly passionate about a cause or organization and want to become even more involved, why not consider a nonprofit job? As the nonprofit sector continues to grow, there will be an increasing demand for employees who are not only skilled, but also incredibly dedicated to the mission of a nonprofit. If the idea of making a career out of helping others sounds like a dream, use these tips to help you land a nonprofit job:
Find a match.
- Perhaps the biggest (and most obvious) question you need to ask yourself is "What am I passionate about?" Think about where you typically donate your time/money and the causes that inspire you to act.
- Conduct an honest assessment of your skills. Identify strengths, weaknesses and what you feel you have to offer a nonprofit organization. Do these things line up with the job description?
- Evaluate what kind of workplace you thrive in. Would you like to work for a large-scale national organization? Or would you rather help a new startup nonprofit grow in your community?
Prove your worth.
- Once you've identified and applied for the job you want, start putting together a compelling case for yourself. Nonprofit organizations need people who demonstrate leadership, the ability to develop and maintain relationships and (depending on the job) impressive fundraising skills. Think of specific examples from your past experiences that align with these requirements.
- Emphasize your willingness to take on a variety of tasks. Depending on the organization and your role, it's quite possible that you'll need to be able to manage anything from PR to donor management. The ability to learn and adapt is essential.
- Show your commitment to the organization in a very concrete way. While wanting to "help others" is an incredibly admirable goal, it's also rather general. Present the ways that you've interacted with and supported the organization in the past.