The Denver Public Library Friends Foundation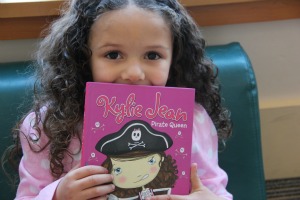 The Denver Public Library Friends Foundation enriches our community by building support and raising money to enhance the Library's programs and services.
When you join us, you'll:
Encourage over 40,000 kids to keep their love for reading alive thanks to our hugely successful Summer of Reading program

Assist thousands of parents and their children with English language, citizenship and literacy programs

Help many grateful adults connect to the world with expert technology assistance

Put thousands of new books, CDs and DVDs on the shelves every year
Join Our Mailing List
---
Now open
at the Central Library!
Monday - Friday, 10 am - 4 pm
Celebrate a Safe 4th of July With These Fireworks Safety Tips
Posted on 06/30/2014
This 4th of July, people around the nation will light off fireworks. Unfortunately, thousands of these people will also be injured. Because of the popularity of fireworks, it's easy to forget how dangerous they are. The best way to stay safe is to leave the pyrotechnics to the professionals and watch a fireworks display that is planned and carried out by trained individuals.
If, however, you can't bear to part with your fireworks tradition (and you know that it is legal to light them in your neighborhood), it's important that you know these crucial safety tips:
- Buy only legal fireworks. Legal fireworks will have a label with directions and the manufacturer's name, and the illegal ones will be unlabeled. Still not sure if your fireworks are regulated and permitted? Search online for a handy list of legal and illegal fireworks.
- Never light fireworks indoors or near dry grass. More than 50,000 fires are caused by fireworks in the US each year.
- Always have a bucket of water and/or fire extinguisher readily available. If something does go wrong, you'll need to respond quickly.
- Never light a firework near another person. Fireworks can backfire, tip over, or shoot off in the wrong direction.
- If a firework doesn't go off after being lit, don't stand over it to investigate what went wrong or attempt to light it again. Simply put it out with water and discard it.
- Don't wear loose clothing. The extra cloth could catch fire when you attempt to light the firework.
- Don't allow children to use fireworks. Even fireworks that are thought to be more innocuous (like sparklers and firecrackers) are simply too dangerous for children to light.
- If you have pets, be sure that they are in a safe and secure area far away from the fireworks. It is likely that the loud noises will scare them. Try to find a safe and quiet place for them so they don't get hurt.
- Soak all fireworks in a bucket of water before throwing them away. This will ensure that they don't accidentally ignite.