The Denver Public Library Friends Foundation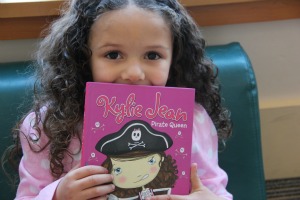 The Denver Public Library Friends Foundation enriches our community by building support and raising money to enhance the Library's programs and services.
When you join us, you'll:
Encourage over 40,000 kids to keep their love for reading alive thanks to our hugely successful Summer of Reading program

Assist thousands of parents and their children with English language, citizenship and literacy programs

Help many grateful adults connect to the world with expert technology assistance

Put thousands of new books, CDs and DVDs on the shelves every year
Join Our Mailing List
---
Now open
at the Central Library!
Monday - Friday, 10 am - 4 pm
Why You Should Get Your Fresh Fruits and Veggies Locally
Posted on 06/16/2014
June is National Fresh Fruit and Vegetables month, and today happens to be Fresh Veggies Day. So head to your refrigerator and take a look at your produce drawers. Do you have a lot of fresh fruits and vegetables on hand? And if you do, were they locally grown?
We all know that vegetables and fruits are an important part of a healthy diet, but purchasing them locally benefits you and your community in a huge way. Here's why:
Local produce has more nutrients.
Produce has its maximum amount of nutrients before it's picked. As soon as it's taken from its source, it begins to lose nutritious value. When you buy produce locally, you'll get it sooner than you would fruits and vegetables that have traveled thousands of miles, increasing its health benefits.
Local produce conserves energy.
When produce has to travel cross-country or even internationally, a lot of energy is used to transport it. By purchasing your vegetables and fruits from the farmer down the road, you reduce energy use and benefit the environment.
Local produce tastes better.
A freshly-picked tomato from your neighbor's garden is always going to taste better than a tomato that has traveled 1500+ miles to reach your grocery store. Buying locally allows you to enjoy the flavors of fruits and vegetables when they are at their very best.
Local produce supports farmers.
Farmers are a key part of communities. They contribute to the available food source and help to preserve wildlife and land. However, farming isn't a viable source of income when farmers only receive a few cents of every retail food dollar. When you buy locally, you cut out the middleman and support an important livelihood in a very impactful way.
If these reasons have you convinced to start buying your produce locally, check out your local farmer's markets or CSA (Community Supported Agriculture) programs that allow you to subscribe to receive boxes of locally-grown produce. When you buy your fruits and vegetables locally, it's a win for everyone.