The Denver Public Library Friends Foundation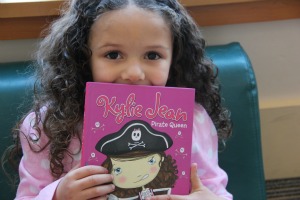 The Denver Public Library Friends Foundation enriches our community by building support and raising money to enhance the Library's programs and services.
When you join us, you'll:
Encourage over 40,000 kids to keep their love for reading alive thanks to our hugely successful Summer of Reading program

Assist thousands of parents and their children with English language, citizenship and literacy programs

Help many grateful adults connect to the world with expert technology assistance

Put thousands of new books, CDs and DVDs on the shelves every year
Join Our Mailing List
---
Now open
at the Central Library!
Monday - Friday, 10 am - 4 pm
7 Summer Volunteer Ideas for Teens
Posted on 06/02/2014
School is out for the summer, and that means that your teen set is going to have a whole lot of time on their hands. Though the studying might be over, the summer months are still crucial for exploring careers and getting volunteer experience. Here are some fun ways that your teen can give back to the community:
Libraries
If your teenager loves literature or interacting with kids, the library might be the perfect volunteer opportunity for them. Tasks can range from reading books for groups of children to helping develop social media presence.
Camps
Too old to attend and too young to be counselors, teenagers are in the volunteering sweet spot for camps. It's a fantastic way to enjoy typical camp activities while gaining new skills.
Nursing Homes
Nothing brightens the days of residents at nursing homes quite like a visit from a young person. Volunteering at a nursing home gives teens the chance to form friendships with and gain wisdom from a wonderful group of people.
Hospitals
Several hospitals have programs for teenagers who are looking to volunteer. This is a particularly excellent option for teens who are considering a career in the medical field.
Animal Shelters
Who doesn't love playing with adorable animals? Volunteering at an animal shelter is also a great method of career exploration for teenagers who are interested in becoming veterinarians.
Museums
There's always something interesting going on at a museum. Many have volunteer programs that allow teenagers to help with events or daily archiving tasks.
Local Farms
Farmers often look for the help of young workers in the summer. Whether it's cutting weeds out of organic fields or watering beautiful gardens, volunteers will get to enjoy nature and burn off some extra energy.