The Denver Public Library Friends Foundation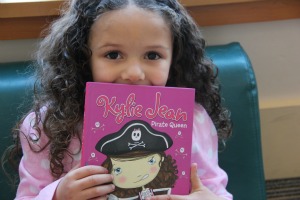 The Denver Public Library Friends Foundation enriches our community by building support and raising money to enhance the Library's programs and services.
When you join us, you'll:
Encourage over 40,000 kids to keep their love for reading alive thanks to our hugely successful Summer of Reading program

Assist thousands of parents and their children with English language, citizenship and literacy programs

Help many grateful adults connect to the world with expert technology assistance

Put thousands of new books, CDs and DVDs on the shelves every year
Join Our Mailing List
---
Now open
at the Central Library!
Monday - Friday, 10 am - 4 pm
3 Important Tips for Bike Safety
Posted on 05/12/2014
May is National Bike Month, and it's the perfect time of year to go for long bike rides in beautiful weather with family and friends. But before you set out on your next bike adventure, take some time to review these essential bike safety rules for people of all ages:
1. ALWAYS wear a helmet. Wearing a helmet might seem like a nuisance, but it's necessary for preventing injuries. Never wear a hat under your helmet, and always make sure that the straps are securely fastened. Your helmet should fit you properly and have a sticker that says it meets the standards set by the Consumer Product Safety Commission (CPSC). If you're unsure if your helmet fits correctly, head to your nearest bike store and talk to one of their specialists. They will be happy to help you find the best helmet for you.
2. Know what to wear (and what not to wear). Even if you're cycling during the day, it's best to wear bright colors that allow motorists to spot you easily. Make sure that you have on good footwear (that means no flip flops, sandals, or heels) and have no loose clothing, shoelaces, or dangling straps that could get caught in your bike chain.
3. Know where you're riding. It's always best to find a path that's specifically designated for cyclists, but no matter where you decide to ride, you should know where you're going and the rules of the road. Map out where bike lanes begin and end, and remember to always ride in the same direction as the flow of traffic.