The Denver Public Library Friends Foundation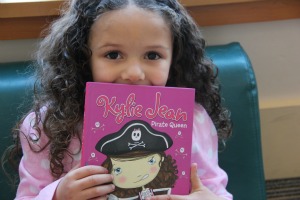 The Denver Public Library Friends Foundation enriches our community by building support and raising money to enhance the Library's programs and services.
When you join us, you'll:
Encourage over 40,000 kids to keep their love for reading alive thanks to our hugely successful Summer of Reading program

Assist thousands of parents and their children with English language, citizenship and literacy programs

Help many grateful adults connect to the world with expert technology assistance

Put thousands of new books, CDs and DVDs on the shelves every year
Join Our Mailing List
---
Now open
at the Central Library!
Monday - Friday, 10 am - 4 pm
Last Minute Ideas for Getting Involved in National Volunteer Month
Posted on 04/28/2014
Happy National Volunteer Month! April might be coming to a close, but there's still plenty of time to get involved with a worthy cause. Here are some ideas for making a big difference in 4 hours or less:
5 minutes
Play a game! Some sites will donate to important causes when you play to learn languages or do crossword puzzles.
Save lives by signing up to be an organ donor online.
Change up your search engine. Some will donate to nonprofits every time you browse the web.
30 minutes
Clean out your cupboards and donate extra clothes and non-perishable food.
While you're at it, hunt down your old cellphones and find somewhere to donate them.
Lace up your sneakers. Download an app that donates to charities for every mile you walk, run, or bike and get fit for a cause.
2 hours
Volunteer to be a reader for children at your local library.
Grab some friends, get out some gloves and garbage bags and head to the park to pick up trash.
Save several lives by donating blood at the Red Cross.
4 hours
Visit a nursing home. The residents will be delighted to have company.
Volunteer to help serve at a soup kitchen.
Go to the animal shelter for a fun afternoon of playing with the cats and dogs.