The Denver Public Library Friends Foundation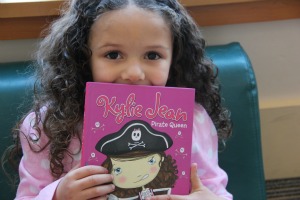 The Denver Public Library Friends Foundation enriches our community by building support and raising money to enhance the Library's programs and services.
When you join us, you'll:
Encourage over 40,000 kids to keep their love for reading alive thanks to our hugely successful Summer of Reading program

Assist thousands of parents and their children with English language, citizenship and literacy programs

Help many grateful adults connect to the world with expert technology assistance

Put thousands of new books, CDs and DVDs on the shelves every year
Join Our Mailing List
---
Now open
at the Central Library!
Monday - Friday, 10 am - 4 pm
Coaches vs. Cancer Takes March Madness to the Next Level
Posted on 03/24/2014
The craziness has begun. All over the country, crazed sports fans and casual observers are glued to screens, watching the events of March Madness unfold. While these millions of spectators obsess over brackets and try to decide which chips would be best to serve at their viewing party, Coaches vs. Cancer is drawing attention to an incredibly important cause.
Coaches vs. Cancer is a national collaboration between the American Cancer Society and the National Association of Basketball Coaches (NABC). Here are just a few reasons why the program is wonderful:
Coaches vs. Cancer smartly leverages the attention that March Madness receives. This particular sporting event connects people from all walks of life. Coaches vs. Cancer takes it a step farther by uniting them around a single cause.
It allows coaches to use their powerful influence on college campuses and in communities. Every year, college basketball coaches participate in the Suits and Sneakers Awareness Weekend, during which they don sneakers with their typically sharp and professional apparel. This event has been very successful in promoting the Coaches vs. Cancer program.
All ages can be a part of the Coaches vs. Cancer team. On the program's website, you can donate or sign up to raise funds and awareness. They provide all the necessary resources for hosting a Coaches vs. Cancer event and even allow you to search for the specific student or team that you would like to support.
The program has already raised millions of dollars for the American Cancer Society. These funds go to helping people protect themselves with routine cancer screenings, helping those with cancer get well, and finding cures through research.