The Denver Public Library Friends Foundation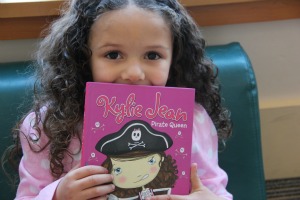 The Denver Public Library Friends Foundation enriches our community by building support and raising money to enhance the Library's programs and services.
When you join us, you'll:
Encourage over 40,000 kids to keep their love for reading alive thanks to our hugely successful Summer of Reading program

Assist thousands of parents and their children with English language, citizenship and literacy programs

Help many grateful adults connect to the world with expert technology assistance

Put thousands of new books, CDs and DVDs on the shelves every year
Join Our Mailing List
---
Now open
at the Central Library!
Monday - Friday, 10 am - 4 pm
4 Reasons Why You Should Pay Your Employees to Volunteer
Posted on 03/17/2014
Many people want a chance to give back to their community, but between managing a family and a career, it can be almost impossible to find the time. Several businesses are now changing that by offering their employees opportunities to volunteer. According to the Society for Human Resource Management, more than 20% of the companies it surveys offer paid volunteering time, a number that is growing rapidly.
The ways in which companies do this varies greatly. Some offer a certain amount of days for paid volunteering, some will compensate for a specific number of hours and others even offer a month-long sabbatical at a charitable organization of the employee's choice. No matter which approach is used, these programs have proven to have incredible benefits:
They foster a compassionate company culture.
When employees have the chance to team up and have a positive impact on the community, it fosters teamwork and camaraderie.
They attract young and talented employees.
Young professionals have a deep desire to give back. Offering a paid volunteering program sets businesses apart and makes them incredibly appealing to this demographic of innovative and socially responsible individuals.
They make employees happier.
Having the chance to dedicate time to a cause that they feel is important is a huge morale booster for employees, particularly when they don't have to worry about missing out on work or pay. It can even benefit them professionally if they choose to donate their time and expertise to an organization in need of their specific skills. This leads to higher employee engagement and retention.
They give companies a chance to give back, even if they aren't social ventures.
Social ventures are wonderful, but not every company is or can be one. Corporate volunteerism programs allow businesses to have an incredibly positive impact on their communities without entirely restructuring their business model.