The Denver Public Library Friends Foundation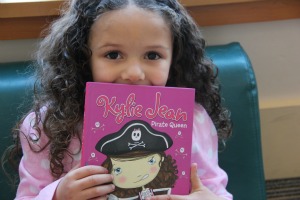 The Denver Public Library Friends Foundation enriches our community by building support and raising money to enhance the Library's programs and services.
When you join us, you'll:
Encourage over 40,000 kids to keep their love for reading alive thanks to our hugely successful Summer of Reading program

Assist thousands of parents and their children with English language, citizenship and literacy programs

Help many grateful adults connect to the world with expert technology assistance

Put thousands of new books, CDs and DVDs on the shelves every year
Join Our Mailing List
---
Now open
at the Central Library!
Monday - Friday, 10 am - 4 pm
March is Red Cross Month
Posted on 03/03/2014
March is Red Cross Month, and has been since President Franklin D. Roosevelt made a proclamation in 1943. The American Red Cross is dedicated to helping people in the United States, but also extends their humanitarian efforts throughout the world using associations with other Red Cross efforts. The organization has a rich history, beginning with Clara Barton in 1881. Inspired by the Red Cross network she heard of while visiting Europe after the Civil War, Barton and a circle of her acquaintances founded the American Red Cross.
You might only think of blood drives when you think of the Red Cross, but according to the organization's website, today the supporters, volunteers and employees of the American Red Cross provide compassionate care in five critical areas:
People affected by disasters in America
Support for members of the military and their families
Blood collection, processing and distribution
Health and safety education and training
International relief and development
That means there are a lot of different ways that you can help out the Red Cross:
- Give blood or host a blood drive. The Red Cross is the the largest single supplier of blood and blood products in the U.S. Unfortunately, this year's winter storms and freezing temperatures have resulted in fewer blood and platelet donations, making the need for donors incredibly urgent.
- Donate. The Red Cross relies on the generosity of both blood and financial donors. You can donate online, by text, by mail, monthly, or in "honor" or "memory" of someone.
- Volunteering. There are so many ways you can volunteer! Help out in your community, at a blood drive, or be an advocate by promoting the Red Cross on social media.
- Get involved with a group or program. The American Red Cross has several groups and programs in place to support military families, increase emergency preparedness and more.
For more information on supporting the American Red Cross, visit redcross.org.