The Denver Public Library Friends Foundation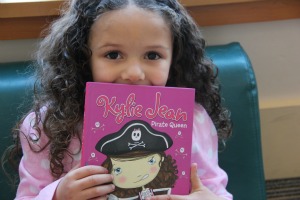 The Denver Public Library Friends Foundation enriches our community by building support and raising money to enhance the Library's programs and services.
When you join us, you'll:
Encourage over 40,000 kids to keep their love for reading alive thanks to our hugely successful Summer of Reading program

Assist thousands of parents and their children with English language, citizenship and literacy programs

Help many grateful adults connect to the world with expert technology assistance

Put thousands of new books, CDs and DVDs on the shelves every year
Join Our Mailing List
---
Now open
at the Central Library!
Monday - Friday, 10 am - 4 pm
Share the Love this Valentine's Day
Posted on 02/10/2014
The hype surrounding Valentine's Day often focuses on romance, but February 14th is also the perfect occasion to let friends, family, neighbors know that you care. While some people adore the holiday, for others it can be a lonely day for a variety of reasons. Take a step back from the candy and flowers and think about how you can spread the love. These are just a few acts of kindness that might brighten someone else's day:
Buy, make, or print some Valentine's Day cards to give out.
Send one to the people you appreciate but don't often take the time to thank (your dentist, your drycleaner, that barista who always remembers your order, etc.). Also consider taking some to a nursing home. The residents will be delighted to have a visitor, and you'll have the chance to talk to some of the sweetest, wisest people in your community.
Could you give Martha Stewart a run for her money in the baking department?
And if not, do you at least have good taste in donuts? One of the best parts of Valentine's Day is the excessive consumption of sweets, so make or buy some baked goods to distribute. Take them to the office, leave a box on your neighbor's doorstep, or hand deliver them to friends.
Give your relatives a call.
When was the last time you talked to your grandma? Have you chatted with your favorite cousin lately? Valentine's Day is the perfect time to remind them how much you love them and appreciate their support.
Show some love to your coworkers.
Office romances might be discouraged where you work, but there certainly aren't rules about letting the people you work with know that you appreciate them. Write a note to thank your coworker for her help on that presentation you had last week or hand out candy to your department. There truly is no better combination than gratitude and food.
Don't be afraid to do some kind things for strangers.
Pay for the coffee of the person behind you in line. Leave a card on someone's windshield. Simply wish a random person a happy Valentine's Day. There's no feeling quite as great and unexpected as someone you don't know saying or doing something nice for you.