The Denver Public Library Friends Foundation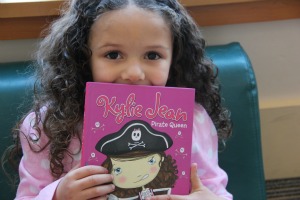 The Denver Public Library Friends Foundation enriches our community by building support and raising money to enhance the Library's programs and services.
When you join us, you'll:
Encourage over 40,000 kids to keep their love for reading alive thanks to our hugely successful Summer of Reading program

Assist thousands of parents and their children with English language, citizenship and literacy programs

Help many grateful adults connect to the world with expert technology assistance

Put thousands of new books, CDs and DVDs on the shelves every year
Join Our Mailing List
---
Now open
at the Central Library!
Monday - Friday, 10 am - 4 pm
5 Ideas for Valentine's Day Volunteer Dates
Posted on 02/03/2014
Valentine's Day is just a little over a week away, which means you're probably scrambling to come up with a fun and romantic way to celebrate with your favorite person. You could do the standard routine (flowers, candy, dinner, etc.), but why not shake things up a bit?
Going on a volunteering date will give you warm fuzzies in more ways than one. Not only will you get to spend quality time with someone you care about, you'll also be doing something to help people in need. Here are some ideas for romantic volunteering this Valentine's Day:
- Instead of spending money on an expensive dinner at a fancy restaurant, spend the evening helping to feed others. Find a local organization that packages meals for the homeless, help out a backpack program that sends meals home with children who might not typically get food on the weekends, or offer to serve food at a soup kitchen. You probably wouldn't remember a mediocre restaurant steak, but you'll certainly remember a night when you contributed to feeding the hungry.
- There's no better occasion for cuddling than Valentine's day, so spend some time cozying up to adorable cats and dogs at a local animal shelter. Who knows? You just might fall madly in love and end up taking someone home.
- Get your hearts beating with a charity race. Several cities host Valentine's Day races for causes like the American Heart Association. Do a little research to find the nearest race and lace up your sneakers. Crossing the finish line together will make for a very special memory.
- Are wedding bells ringing? If you're planning to pop the question on the most romantic night of the year (or if you already have), spend part of the evening registering so that wedding guests can contribute to a cause of your choice. You'll feel great knowing that the celebration of your love resulted in more good being done, and the likelihood of you receiving six toasters will greatly decrease.
- If you're the couple that loves to have guests over, invite your friends to a Valentine's Day dinner party. You can keep it simple or go all out with gourmet food and beautiful decorations. In exchange for your hospitality, request that your guests donate money to a charity of your (or their) choice. They'll be grateful that they don't have to scramble for last minute reservations and happy to have the chance to make a difference.