The Denver Public Library Friends Foundation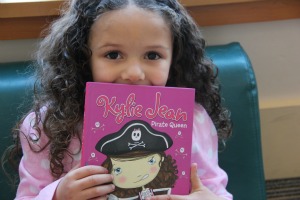 The Denver Public Library Friends Foundation enriches our community by building support and raising money to enhance the Library's programs and services.
When you join us, you'll:
Encourage over 40,000 kids to keep their love for reading alive thanks to our hugely successful Summer of Reading program

Assist thousands of parents and their children with English language, citizenship and literacy programs

Help many grateful adults connect to the world with expert technology assistance

Put thousands of new books, CDs and DVDs on the shelves every year
Join Our Mailing List
---
Now open
at the Central Library!
Monday - Friday, 10 am - 4 pm
5 Reasons Why LinkedIn's New Volunteer Marketplace is Wonderful
Posted on 01/27/2014
LinkedIn recently unveiled its new Volunteer Marketplace. The tool functions the same way that the business side of LinkedIn does, connecting people in search of volunteer positions with organizations that are looking for additional help. Here are some of the reasons why the Volunteer Marketplace is an awesome thing:
It makes it easier for volunteers to connect with nonprofits and vice versa. Prior to the development of Volunteer Marketplace, people looking for these kinds of opportunities could only express their interest on their profile and hope that an organization contacted them. Now, both the nonprofit and the volunteer can be active in their searching.
You can search based on specific skills. Are you a social media expert? Do you think your talents would be useful on a board? You can tailor your search to match what you're most interested in and what you have to offer.
It provides recommendations. Volunteer positions will now appear in the "Jobs You May Be Interested In" tab. You might just discover an organization in your community that you didn't know about or a position that aligns with your interests.
LinkedIn is discounting the service for nonprofits. The cost to post a volunteer opening on the site is only 10% of what a job posting costs. This makes the tool incredibly affordable, and LinkedIn has pledged to reinvest all revenues back into the program.
Volunteering helps your career. It's common knowledge that having volunteer experience makes you a more desirable job candidate. Volunteering allows you to meet more people and expand your network. It makes sense that LinkedIn is combining this career-boosting aspect with typical professional networking.