The Denver Public Library Friends Foundation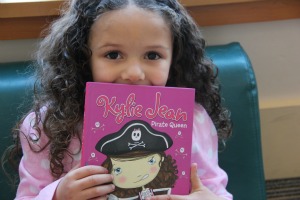 The Denver Public Library Friends Foundation enriches our community by building support and raising money to enhance the Library's programs and services.
When you join us, you'll:
Encourage over 40,000 kids to keep their love for reading alive thanks to our hugely successful Summer of Reading program

Assist thousands of parents and their children with English language, citizenship and literacy programs

Help many grateful adults connect to the world with expert technology assistance

Put thousands of new books, CDs and DVDs on the shelves every year
Join Our Mailing List
---
Now open
at the Central Library!
Monday - Friday, 10 am - 4 pm
How to Make Socially and Environmentally Responsible Fashion Choices
Posted on 01/13/2014
If you love fashion and all of the shopping that it entails, it might seem like your favorite hobby is inherently problematic. The news is filled with stories about mainstream retailers using sweatshops and being environmentally irresponsible. The good news is that you don't have to sacrifice style in order to support positive production methods. Several fashion companies, ranging from budget-conscious to high-end, are committed to bettering communities and the environment.
Websites like goodguide.com provide ratings for companies, allowing you to find ethical, safe, healthy and green products. Here are just a few things to search for (as well as some of our favorite businesses) when you go on your next shopping spree.
Small Startups with a Big Cause
Social entrepreneurship is on the rise, and many small companies are dedicating time, energy, and money to incredibly worthy causes. One of these companies is kith+kin, a luxury handbag company started by three Baylor students. Recognizing the cycle of poverty that is prevalent in Africa, kith+kin partners with women in Africa to design and create the handbags. These women have been forced into prostitution in the past, and their work with kith+kin allows them to develop a new skill set so that they can provide for their families and escape the domestic abuse that they often endure. You can learn the stories of these amazing women and find out more information about kith+kin at kithkinandco.com.
Companies with "Buy One, Give One" Programs
TOMS was one of the first retailers to put one-for-one programs on the map, but the trend has rapidly expanded. Approximately one billion people don't have access to affordable glasses, and Warby Parker has made it their mission to change that statistic. For every pair of glasses purchased at Warby Parker, the company donates a pair to someone in need. As of June 2013, they had distributed over 500,000 pairs. To find out more information about the program and purchase glasses, visit warbyparker.com.
Retailers with Environmental Initiatives
Many large companies are attempting to reduce their carbon footprint and improve the environment through specific initiatives. The outdoor and activewear company Patagonia states that they "want to act responsibly, live within our means and leave behind not only a habitable planet, but an Earth whose beauty and biodiversity is protected for those who come after us." Patagonia is constantly partnering with nonprofits and developing campaigns to promote environmental responsibility. Visit patagonia.com to view their clothing and gear and learn more about their current initiatives.
Most importantly, do some research to find out if your favorite brands are using socially and environmentally responsible production methods. Companies that are should list their efforts on their website, but if you're still unsure, you can always contact them and ask. Fashion and responsibility shouldn't have to be mutually exclusive.