The Denver Public Library Friends Foundation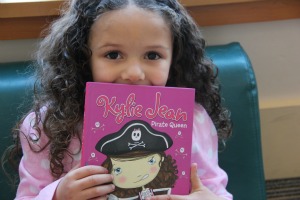 The Denver Public Library Friends Foundation enriches our community by building support and raising money to enhance the Library's programs and services.
When you join us, you'll:
Encourage over 40,000 kids to keep their love for reading alive thanks to our hugely successful Summer of Reading program

Assist thousands of parents and their children with English language, citizenship and literacy programs

Help many grateful adults connect to the world with expert technology assistance

Put thousands of new books, CDs and DVDs on the shelves every year
Join Our Mailing List
---
Now open
at the Central Library!
Monday - Friday, 10 am - 4 pm
4 Reasons Why Facebook's New "Donate Now" Button is Awesome
Posted on 12/30/2013
Facebook recently rolled out its new "Donate Now" button for nonprofits. The feature allows Facebook users to donate different amounts of money on the nonprofit's page. The idea was developed when Facebook partnered with Red Cross to encourage charitable contributions to Typhoon Haiyan relief efforts on the social media site. Currently the "Donate Now" button is being used by 12 large nonprofits, including Red Cross, the Nature Conservancy, Malaria No More, the American Cancer Society, and many other nonprofits will soon be added to this list. Here's why this feature is so awesome:
1. You already spend a ton of time on Facebook. You get sucked into the social media vortex, and before you know it three hours have passed. Now you can make charitable contributions while you semi-stalk the people you went to high school with.
2. It's incredibly easy. All you have to do is go to the page of the nonprofit, click the amount you want to donate ($10, $25, $50, $100, $250), enter your credit card information, and boom. You've helped to make a difference in someone's life.
3. It's a good kind of impulse spending. Let's face it. We've all been there. You're wasting time online, and three days later a box shows up on your doorstep with a $90 designer waffle iron because it seemed like a really good idea at the time. Now when you get the urge to drop some cash online, you can put it towards a good cause.
4. It's a gateway for learning more about nonprofits. Their Facebook page provides a snapshot of their mission and recent events, but going to their website will give you an even better look at the work they're doing. After learning more, you might be inspired to get involved in other ways. Before you know it, you could be one of their top volunteers.