The Denver Public Library Friends Foundation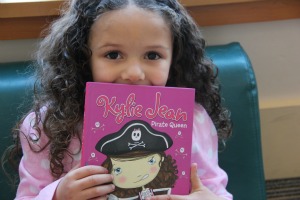 The Denver Public Library Friends Foundation enriches our community by building support and raising money to enhance the Library's programs and services.
When you join us, you'll:
Encourage over 40,000 kids to keep their love for reading alive thanks to our hugely successful Summer of Reading program

Assist thousands of parents and their children with English language, citizenship and literacy programs

Help many grateful adults connect to the world with expert technology assistance

Put thousands of new books, CDs and DVDs on the shelves every year
Join Our Mailing List
---
Now open
at the Central Library!
Monday - Friday, 10 am - 4 pm
How to Create a Volunteer Plan for the New Year
Posted on 12/23/2013
Is volunteering on your list of things to do in the New Year? 2014 is only days away, so it's the perfect time to come up with a plan for volunteering. Here are some steps for deciding how you want to give back and invest your time.
1. Decide on your desired level of involvement. Are you looking for a once-a-month opportunity? Are you able to devote your weeknights to a cause? Once you figure out what type of volunteering you have in mind, you can start narrowing down your options.
2. Think about your favorite local organizations. Have you donated money to a nonprofit that you'd like to get more involved with? Is there a group whose work you've always admired? Make a list of the first organizations that come to mind.
3. Talk to your family, friends and coworkers. It's likely that they've had meaningful volunteer experiences with various groups. They'll be able to tell you about the work that they're doing at their organizations and how they got involved. Best of all, they might just join you in your philanthropic adventures.
4. Reflect on what you can bring to the table. Once you decide on an organization, start thinking of ways that you can help them. Perhaps you have graphic design skills and could create promotional materials, or maybe you have a connection to someone who would be great for a guest appearance at a charity auction. Feel free to get as creative as possible.
5. Go to the organization's website to find out more information. Look at their mission statement, recent events, and upcoming opportunities. Find the contact information for the volunteer coordinator and let them know about your interest. Feel free to mention your special skills or new ideas.