The Denver Public Library Friends Foundation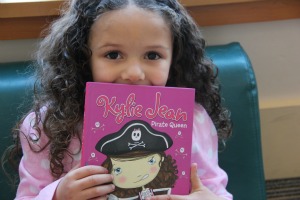 The Denver Public Library Friends Foundation enriches our community by building support and raising money to enhance the Library's programs and services.
When you join us, you'll:
Encourage over 40,000 kids to keep their love for reading alive thanks to our hugely successful Summer of Reading program

Assist thousands of parents and their children with English language, citizenship and literacy programs

Help many grateful adults connect to the world with expert technology assistance

Put thousands of new books, CDs and DVDs on the shelves every year
Join Our Mailing List
---
Now open
at the Central Library!
Monday - Friday, 10 am - 4 pm
5 Ways to Teach Your Kids about the Spirit of Giving
Posted on 12/16/2013
'Tis better to give than to receive. But with all of the flashy holiday advertisements, it's easy for kids to become fixated on one thing: presents. Rather than thinking about what they can share with others, they spend the holiday season adding to already lengthy gift lists and obsessively checking the tree for new packages.
You can use this time of year to teach a life-long lesson about the importance of generosity. Here are some ideas for sharing the spirit of giving with your kids:
1. The best way to start is to sit down with your kids to have a conversation about giving. Educate them about other people who may not be as fortunate as they are. Make it clear that it's okay to be excited about presents, but that the best part of the holidays is sharing with others.
2. Instead of buying gifts for friends and family members brainstorm with your children to come up with fun craft projects. Decorate picture frames, make clay ornaments, or create paintings. The sky's the limit. Your kids will be excited to give away something that they worked so hard on.
3. Find a local charity that allows you to "adopt" a needy family for the holidays. With your kids, spend time coming up with gift ideas for each family member, go shopping for the items, and get creative with packaging. Your children will love being involved with every step of the process.
4. If your kids love singing, dancing, or putting on puppet shows and plays, have them prepare something to perform at a nursing home. The residents will love it, and your kids will enjoy sharing their time and talents.
5. Most importantly, make sharing a year-round action. With your child, pick a charity, cause, or activity that can benefit others. Develop and write out a plan to continue giving to others beyond the holiday season.