The Denver Public Library Friends Foundation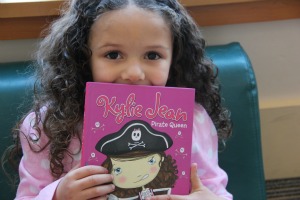 The Denver Public Library Friends Foundation enriches our community by building support and raising money to enhance the Library's programs and services.
When you join us, you'll:
Encourage over 40,000 kids to keep their love for reading alive thanks to our hugely successful Summer of Reading program

Assist thousands of parents and their children with English language, citizenship and literacy programs

Help many grateful adults connect to the world with expert technology assistance

Put thousands of new books, CDs and DVDs on the shelves every year
Join Our Mailing List
---
Now open
at the Central Library!
Monday - Friday, 10 am - 4 pm
6 Ways to Make the Holidays Greener
Posted on 12/09/2013
The holidays are a wonderful time of celebration with family and friends, but they can also be a time of excess. Americans generate an estimated six million tons of extra waste in the weeks between Thanksgiving and Christmas. By reducing your energy consumption and waste during the holidays, you can ensure that your festivities are environmentally friendly. Here are just a few simple tips for enjoying the season responsibly:
1. Get creative with present wrapping. Reuse newspapers, magazine pages and maps instead of buying new wrapping paper. Check your closets for old ribbon, twine and other trimmings. Not only will your packages be eco-friendly, they'll also be adorable. Most importantly, be sure to recycle any wrapping after the excitement of opening presents is over.
2. When sending your holiday tidings, look for printers who use green manufacturing. They'll be able to print your cards on recycled paper with special environmentally responsible inks. Or go entirely electronic and search the web for some fun and festive ecards.
3. There's nothing like a lights display to make the season bright, but there are easy ways to limit the amount of energy used. Unplugging lights during the day is the simplest plan, but purchasing a lighting timer can make it even easier. And if you haven't made the switch to LED lights yet, now is the time. They're safer, sturdier and longer lasting than traditional strings of lights.
4. Make the most of your shopping trips with some careful planning. If possible, use public transportation to get to and from your destinations. If a car is the only option, map out your errands to minimize the amount of gas you need. Don't forget to bring some reusable bags with you to carry all of your wonderful purchases.
5. When it comes to gifts, it's the thought that counts. Put some time into thinking about presents that will have long-term use for the recipient. If you're looking for a creative idea, consider giving the gift of trees. Several websites allow you to make a donation that will plant trees in someone's honor. It's a great way to give something that will have a lasting impact.