The Denver Public Library Friends Foundation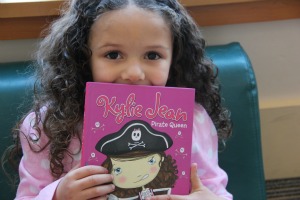 The Denver Public Library Friends Foundation enriches our community by building support and raising money to enhance the Library's programs and services.
When you join us, you'll:
Encourage over 40,000 kids to keep their love for reading alive thanks to our hugely successful Summer of Reading program

Assist thousands of parents and their children with English language, citizenship and literacy programs

Help many grateful adults connect to the world with expert technology assistance

Put thousands of new books, CDs and DVDs on the shelves every year
Join Our Mailing List
---
Now open
at the Central Library!
Monday - Friday, 10 am - 4 pm
3 Ways to Show Your Support of Breast Cancer Awareness Month
Posted on 10/14/2013
It's almost half way through Breast Cancer Awareness Month—have you found a way to volunteer and show your support?
2.8 million women are currently in treatment or have finished treatment in the United States alone, so to say that this is an important cause to recognize is a bit of an understatement.
1. Make a pledge to eat healthier.
This is quite simple. Studies show that a diet rich in fruits and vegetables (and regular exercise) significantly lowers your risk of getting cancer (and remember, men can get breast cancer as well). Considering that October is World Vegetarian Month, we think now is an opportune time to try out some new great recipes showcasing some tasty fall produce. (Remember, fresh is always the better option, as it's loaded with more nutrients.)
2. Donate to the National Breast Cancer Foundation
Helping over 350,000 breast cancer survivors and patients, the NBCF offers programs such as early detection plans, breast health awareness education, mammograms for women who can't afford them and much more.
If you are unable to donate monetarily, consider supporting one of their many programs such as their Virtual Volunteer Program which spreads the message of early detection via social media platforms, plan and host a fundraising event, or find one of the many NBCF events hosted around the nation to support the cause.
3. Buy something pink!
Many local businesses and nonprofits offer limited-time editions of their products in a fabulous shade of pink (with partial profits donated to a breast cancer related nonprofit).
Peruse your local businesses (and restaurants) for pink related merchandise and show your support while sporting a dashing new accessory or outfit. (And men, remember: women love a man who can rock a pink shirt.)