The Denver Public Library Friends Foundation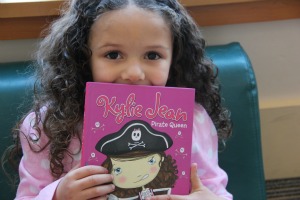 The Denver Public Library Friends Foundation enriches our community by building support and raising money to enhance the Library's programs and services.
When you join us, you'll:
Encourage over 40,000 kids to keep their love for reading alive thanks to our hugely successful Summer of Reading program

Assist thousands of parents and their children with English language, citizenship and literacy programs

Help many grateful adults connect to the world with expert technology assistance

Put thousands of new books, CDs and DVDs on the shelves every year
Join Our Mailing List
---
Now open
at the Central Library!
Monday - Friday, 10 am - 4 pm
The 5 Best Practices of an All-Star Volunteer
Posted on 10/07/2013
We appreciate all of our volunteers and we want you to have an enjoyable and rewarding experience as you volunteer for us or other organizations. We've found that the best volunteers follow these simple tips for volunteering nirvana.
Come prepared. For example, if you're working a soup kitchen, don't show up in nice business attire (wear clothes that are okay to get dirty—and remember, it's for a good cause). Likewise if you're planting a community garden, bring tools such as shovels and garden gloves. Don't expect the nonprofit to provide all needed materials. Do some background research before showing up ill prepared.
Be on time. Assuming you signed up for a shift, your volunteer time is valuable to a nonprofit organization. Don't waste any precious minutes because you "couldn't find parking" or "were just running late." Plan accordingly.
Even, dare we say it, get there early.
Get ready to serve. The whole purpose of your volunteering is to give back. Showing up with a persnickety attitude is no way to be a happy giver.
Come with a positive, adaptable attitude. Perhaps on that particular day, you'll be asked to perform a job you didn't sign up for. Accept it. Do it willingly. Make it easier on the organizers and show everyone what it means to be a great volunteer.
Be open to learning. Your duty might require some training. Don't be insulted or offended. No matter your educational background, you probably don't know everything there is to know. And chances are, your organizers will be more familiar with certain aspects of that nonprofit you're volunteering for.
Be a patient student, ready and eager to learn what's necessary to perform your job to the best of your ability.
Be happy. Studies show that people who volunteer are happier and less stressed. Consider your time volunteering as a valuable opportunity to de-stress from your other daily responsibilities.