The Denver Public Library Friends Foundation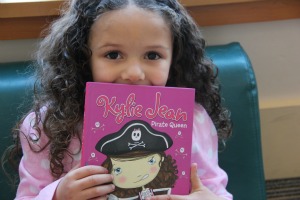 The Denver Public Library Friends Foundation enriches our community by building support and raising money to enhance the Library's programs and services.
When you join us, you'll:
Encourage over 40,000 kids to keep their love for reading alive thanks to our hugely successful Summer of Reading program

Assist thousands of parents and their children with English language, citizenship and literacy programs

Help many grateful adults connect to the world with expert technology assistance

Put thousands of new books, CDs and DVDs on the shelves every year
Join Our Mailing List
---
Now open
at the Central Library!
Monday - Friday, 10 am - 4 pm
Questions to Ask When Volunteering as a Family
Posted on 09/30/2013
What's the first step in volunteering as a family? Get your family on board, of course. Have a positive attitude going into the process to show your kids that volunteering and giving back to your community is fun. (And be sure to fully be on board yourself before bringing it up to the clan.)
Decide how much time you think they'll be willing to commit. Perhaps start with a single day (Thanksgiving Day?) and see how it goes. Or, if you're feeling ambitious, look into weekly opportunities. It's a great bonding opportunity—and a unique one at that.
Now, decide a few things as a family:
What are your goals? Getting to know about a new community? Making an impact in a specific place (such as a park or school)? Having fun as a family?
Different goals should impact where you choose to volunteer. For example, a family looking to have fun might work at a community theater or participate in a charity baking event.
What activities do your family enjoy doing together? Being outside? Sports? Reading? Board games? Movies?
A family that enjoys being outdoors could plant a vegetable garden in a low-income neighborhood. A family that likes sports could volunteer at a community center playing with kids. Look for activities that your entire family enjoys—it'll feel less like work and more like giving back.
Consider checking out places that your family already frequents (a zoo, a library, community center, etc.). Younger kids will feel more comfortable being somewhere familiar. And, better yet, if they return they can see the results of their efforts later on.
What skills does your family have? Is your family bilingual? Do you enjoy cooking together? What other special skills do you all have in common?
If you speak another language you could work at a center for new immigrants or tutoring programs for students with language barriers. If your family likes to cook, consider preparing a meal at a soup kitchen.
Keep in mind that younger kids need simpler jobs. But that doesn't mean they can't get involved.
Be sure to select something that the entire family can do and looks forward to. Volunteering shouldn't be stressful. It can teach kids valuable lessons and bond a family—it just takes a little planning to find the perfect fit.