The Denver Public Library Friends Foundation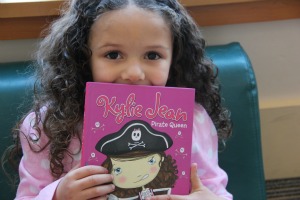 The Denver Public Library Friends Foundation enriches our community by building support and raising money to enhance the Library's programs and services.
When you join us, you'll:
Encourage over 40,000 kids to keep their love for reading alive thanks to our hugely successful Summer of Reading program

Assist thousands of parents and their children with English language, citizenship and literacy programs

Help many grateful adults connect to the world with expert technology assistance

Put thousands of new books, CDs and DVDs on the shelves every year
Join Our Mailing List
---
Now open
at the Central Library!
Monday - Friday, 10 am - 4 pm
This Nonprofit's All Right
Posted on 09/23/2013
Believe it or not, we're nearing the end of 2013. If you're planning to be generous this holiday season with a year-end gift, there may be a question burning in your heart. "Is the nonprofit organization I'm about to give my hard-earned money to on the level?" There are thousands of well meaning organizations doing good things but there are a few bad apples that can be poorly run or, even worse, fraudulent. Here are a few ways to make sure your organization is going to make good on their promise of making the world a better place.
Charity Navigator
Charity Navigator has a mission to guide intelligent giving so you can give with confidence. This website rates charities with quite an extensive methodology based on financial efficiency and accountability. They evaluate the nonprofit on tax status, sources of revenue, length of operations, the types of programs they offer and spending practices. Organizations are rated with a star system allowing you to quickly see the health of the organization.
Guidestar.org
Guidestar gathers information about nearly every IRS-registered nonprofit organization. Guidestar remains neutral on the nonprofits and merely collects and presents information in an easy-to-understand format. You'll be able to find a nonprofit's mission, legitimacy, reputation, governance and the latest financial information filed with the IRS.
The BBB Wise Giving Alliance
If you're familiar with the Better Business Bureau then you understand what their Wise Giving Alliance is all about. The BBB produces reports about nonprofits based on how they fare against their Standards for Charity and Accountability. If a charity meets these standards, they have the option to pay a fee to use the BBB Accredited Charity Seal.
Of course you can search the IRS for approved charities but you may have to dig to get more information about a nonprofit's effectiveness. And on a local level, you can inquire with your state's Attorney General's office. Now you can give with confidence this holiday season and thanks for your support.