The Denver Public Library Friends Foundation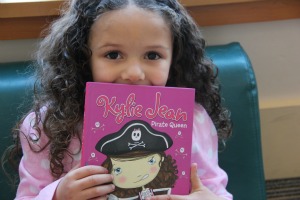 The Denver Public Library Friends Foundation enriches our community by building support and raising money to enhance the Library's programs and services.
When you join us, you'll:
Encourage over 40,000 kids to keep their love for reading alive thanks to our hugely successful Summer of Reading program

Assist thousands of parents and their children with English language, citizenship and literacy programs

Help many grateful adults connect to the world with expert technology assistance

Put thousands of new books, CDs and DVDs on the shelves every year
Join Our Mailing List
---
Now open
at the Central Library!
Monday - Friday, 10 am - 4 pm
6 Small Ways to Volunteer that Make a Big Impact
Posted on 09/09/2013
Finding time to volunteer can be tricky. School is back in session, and with that a whole new host of responsibilities. Between work, family, friends and that distant memory known as sleep, squeezing in time to be altruistic can be tough for even the best time managers.
Here are a few smaller ways to give back in the midst of a hectic schedule.
1. Bake a dessert for a local soup kitchen. Most of the time only the essentials such as canned fruits and veggies are donated, but a sweet treat for the hungry is a nice way to spruce up their mealtime. Another option is donating fresh produce, as they are often served varieties that will last longer on the shelf. Whatever you decide, call up a soup kitchen near you and ask when would be a good time to drop off your small donation.
2. Donate blood to a blood bank. All this volunteer opportunity requires of you is your arm for about an hour. And, bonus, you usually get a cookie afterwards. It's a win-win.
3. Send care packages through AnySoldier.com. This nifty organization sends packages and letters to soldiers who don't receive mail while serving their country. According to one unit leader who left feedback on this service: "I have never seen anything like the love, appreciation and support that comes from the people who visit this site...I just want to thank you all once again from the bottom of my heart. So far I have been able to spread your love to 4 different soldiers of my platoon/battery and see the joyous looks on the soldiers' faces..."
4. By the end of the month, it'll be time to rake your yard free of those beautifully delicate leaves. Consider raking your elderly neighbor's yard as well as your own. It's a small act, but you'd be surprised how much it will mean to them.
5. Similar to number four, ChemoAngels.net is a service that allows volunteers to write letters to chemo patients. These small gestures make all the difference to patients dealing with this incredibly trying time of their lives. Even those surrounded by family and friends find support and deep appreciation to their pen pals thr5ough this arduous process.
6. Made possible by the generous advertisers of the site, FreeRice.com supports the United Nations World Food Programme by having users answer trivia questions and rewarding grains of rice to the hungry for correct answers. It couldn't be easier, and it's a great way to "break" from work for a few minutes a day—consider it as an alternative option to your several daily visits to Facebook.