The Denver Public Library Friends Foundation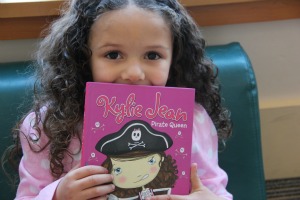 The Denver Public Library Friends Foundation enriches our community by building support and raising money to enhance the Library's programs and services.
When you join us, you'll:
Encourage over 40,000 kids to keep their love for reading alive thanks to our hugely successful Summer of Reading program

Assist thousands of parents and their children with English language, citizenship and literacy programs

Help many grateful adults connect to the world with expert technology assistance

Put thousands of new books, CDs and DVDs on the shelves every year
Join Our Mailing List
---
Now open
at the Central Library!
Monday - Friday, 10 am - 4 pm
Daydream Believer: 5 Reasons to Get Dreamy
Posted on 08/26/2013
If your mind is prone to wander or you tend to get lost in your thoughts, experts say, "Dream on."
Daydreaming tends to get a bad rap, but psychologists say it's not necessarily a waste of time. Daydreaming can be beneficial in many ways, plus it's something almost everyone does naturally.
So if you're a daydreamer, take heart—here are some potential benefits to this favorite pastime.
Relaxation. Like meditation, daydreaming allows your mind to take a break—a mini-vacation in which to release tension and anxiety and return refreshed. It's also very useful for controlling anxiety and phobias.
Healthier relationships. Absence makes the heart grow fonder, especially among daydreamers. Happy couples tend to think about one another when they're apart, which has the effect of psychologically maintaining the relationship.
Increased productivity. If you're trying to throw yourself into your work but find your mind wandering to other things, 15 minutes of daydreaming can give your brain time to deal with the distractions and come back more focused.
Relieve boredom. People with monotonous jobs, like factory workers and security guards, often use daydreaming to keep their minds stimulated and to get them through the day.
Inspiration to achieve goals. Daydreaming about goals you'd like to achieve can give you a glimpse of what it would be like to make your dreams a reality. Olympic athletes and performers use this same kind of visualization, which has been shown to help their performance in the same way that actual physical practice does.
Of course there are potential pitfalls to daydreaming. Obsessive thinking can interfere with day-to-day functioning. Likewise, lonely people can further isolate themselves if they spend too much time dwelling on the past.
But for the majority of people, following your daydreams can be a great mental boost.