The Denver Public Library Friends Foundation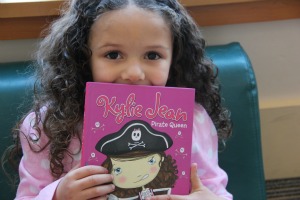 The Denver Public Library Friends Foundation enriches our community by building support and raising money to enhance the Library's programs and services.
When you join us, you'll:
Encourage over 40,000 kids to keep their love for reading alive thanks to our hugely successful Summer of Reading program

Assist thousands of parents and their children with English language, citizenship and literacy programs

Help many grateful adults connect to the world with expert technology assistance

Put thousands of new books, CDs and DVDs on the shelves every year
Join Our Mailing List
---
Now open
at the Central Library!
Monday - Friday, 10 am - 4 pm
Can Volunteering Help You Land a Killer Job?
Posted on 08/12/2013
Survey says: yes. Yes it can.
In addition to the numerous ways that volunteering improves your health and happiness, it can also makes you more appealing in the job market. Here's how:
1. You can get experience directly related to your desired field. For instance, if you're interested in the medical field, look into volunteering at a hospital or nursing home. Want to work in construction? Look into building houses for the homeless or refurbishing historical homes
2. Get skills. Many volunteer programs provide extensive training. Just because the work isn't paid doesn't mean your tasks are basic. Other organizations have limited budgets, and therefore, as a volunteer you'll be doing legitimate work that's essential to their success.
3. Add one more thing to your resume. According to LinkedIn, many professionals fail to list volunteer work under experience—and this is a mistake. Treat your past and current volunteer positions like a job on a resume. Include the amount of time you worked per week, the skills you utilized and how you contributed to the cause. According to one LinkedIn study, 80% of hiring managers consider volunteer work true work experience.
4. Discover talents. Many times people are hesitant to volunteer because they realize they'll be doing something they've never done before. However, in stepping out of your comfort zone you'll discover talents you didn't know you had. Need to beef up your list of talents on your resume?
5. Network. Your network consists of all of the people you know and all the people they know. In other words, every new connection you make is valuable. You never know when you'll be volunteering with a potential employer or valuable contact—so be sure you're always leading with your best foot forward.
6. Get hired. This is the kicker. Many nonprofits pull from their volunteer pool when looking to fill available paid positions within their organization. And even if your nonprofit organization isn't hiring, many companies look to hire "do-gooders," knowing that they'll be good representatives of their company inside and outside of the office.